On this page you'll find all items that are part of the The Sims 3 January 2010 Store Updates.
Click on the download button to start downloading the compressed .RAR file containing all Store Updates items from this month. You can open the downloaded .RAR file using WinRAR (download WinRAR HERE). Select all the files in the .RAR file and drag and drop them to folder on your computer. After that just double-click the .Sims3Pack file you want to install, and it'll

automatically open your The Sims 3 Launcher and install the item. If you want to install a lot of .Sims3Pack items at once, copy them all to (My) Documents\Electronic Arts\The Sims 3\Downloads   , manually open the The Sims 3 Launcher and navigate to the "Downloads" tab. Finally select all the items that you want to install and click on "Install". It will then install all the .Sims3Pack items at once.
Items in this month's Store Updates
---
Item name: afhairhighbraidpigtails (Hair high braid pig tails)
Description: Choose for your sims new hairstyle.
NOTE: requires the "Store Fixes" to work properly.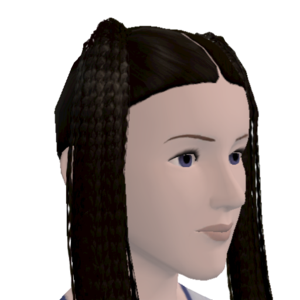 ---
Item name: afHairSTOREHatCowboyBobTight (Hat Cowboy Bob Tight)
Description: Give your sims new cowboy look choosing this hat.
NOTE: requires the "Store Fixes" to work properly.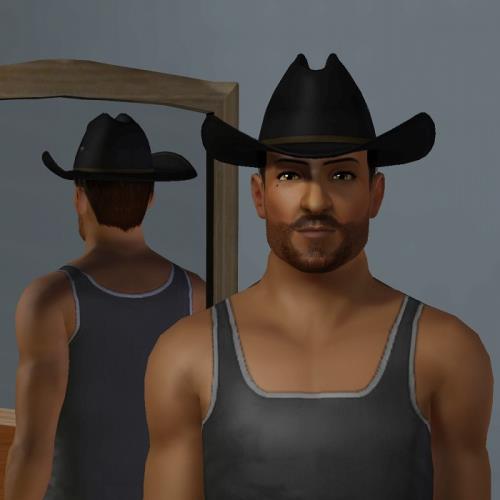 ---
Item name: afShoesAnkleAHiHeelPointy_DRpepper (Pepper's Party Boots)
Description: Perfect new shoes for your sims to be sexy! 🙂
NOTE: requires the "Store Fixes" to work properly.
---
Item name: afShoesClassPumpBow (Shoes Class Pump Bow)
Description: New classic shoes for you sims.
NOTE: requires the "Store Fixes" to work properly.

---
Item name: afTopShirtHalterRuched (Female Party top)
Description: Fashion top for summer night party.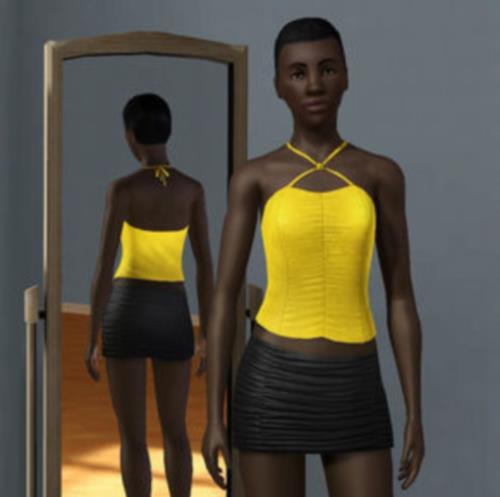 ---
Item name: amHairSTOREHatCowboyBold
Description: Adult male Cowboy hat would make any Male Sim look roughed or just as a fashion statement.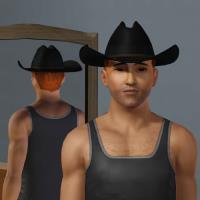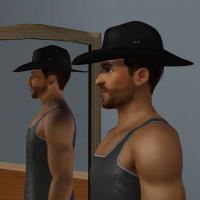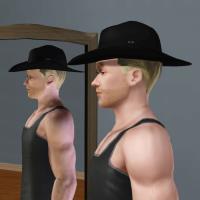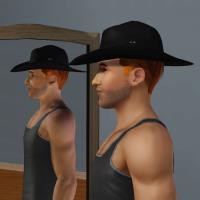 ---
Item name: amTopJacketDJupCollar
Description: Your young adult DJ would be styling in this jacket while spinning and doing his thing. The jacket would be a great addition to the non-DJ as well.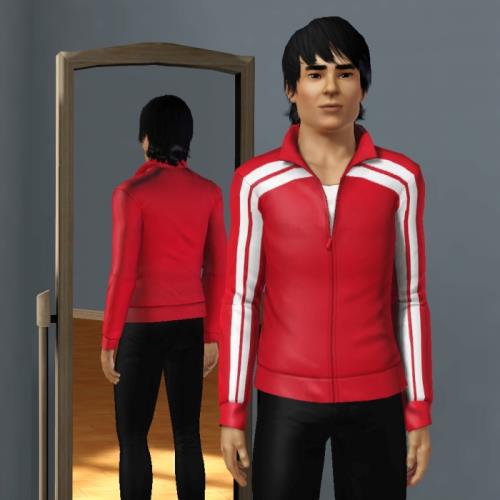 ---
Item name: CarVegasRetro
Description: Who wouldn't want to ride in style with this oldie, but goodie automobile? The car would be perfect for a 50's to 60's theme or for any Sim who think that they are "cool" enough to have such a sweet ride.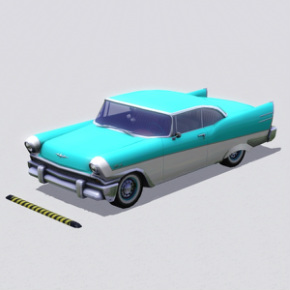 ---
Item name: ClockWallVegasRetro
Description: A great addition to the throw-back era theme, or decorate a game room or even study with this nice wall clock.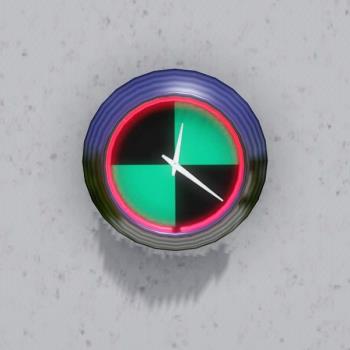 ---
Item name: fancyFashionSet
Description: The set consists of 3 hair styles for Sims Teens through Young Adults, both sexes and 15 Everyday Formalwear for Sims Teens through Elder, both Sexes. Make your Sim the hit of the party in these great wardrobe choices.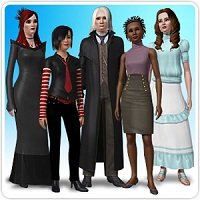 ---
Item name: gothiqueFullSet
Description: An awesome collection for the antique look of your sim's home or even that of a Supernatural Sim's home. Also, these items make a great addition to a haunted house or a TV Themed Show (Addams Family, Munsters and Dark Shadows).
Includes the following items:
Oval Painting
Reynard the raven
Skull Chest
sofa
wall mirror
window
fireplace
flower vase
glass spider
living room chair
painting
relics
2 types of curtains
cushions and pearls
dining chair
double bed
end table
armour
bookshelf
candle stool
clock
2 different coffee tables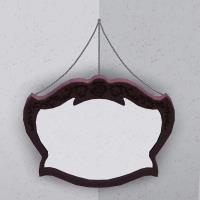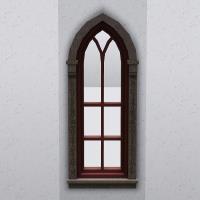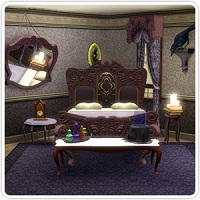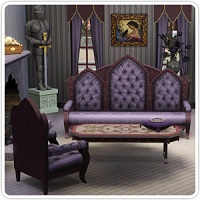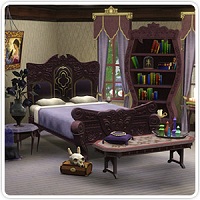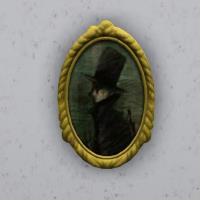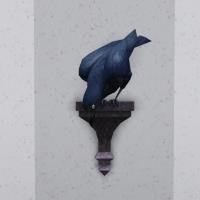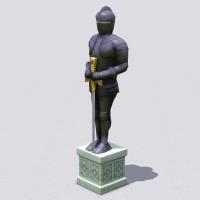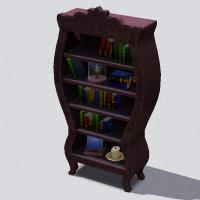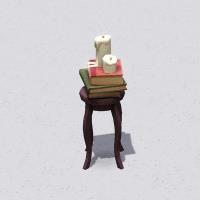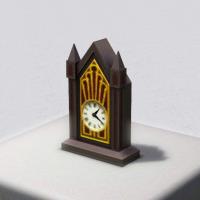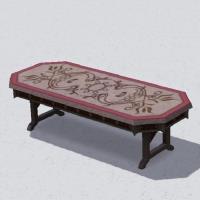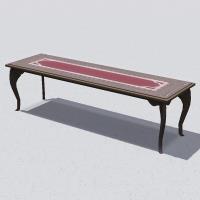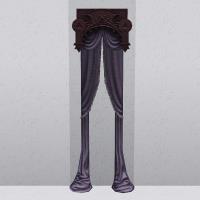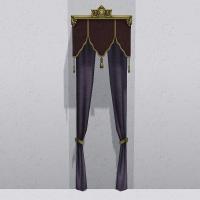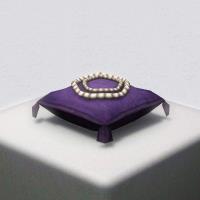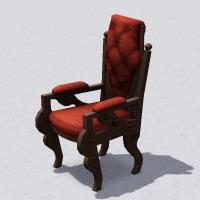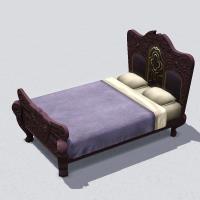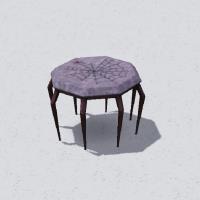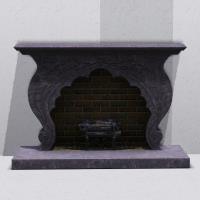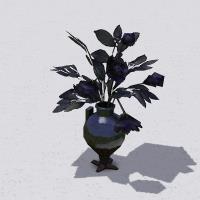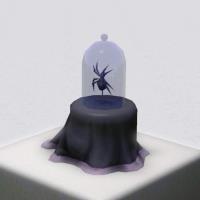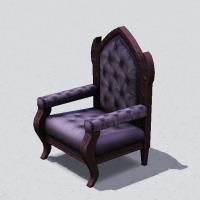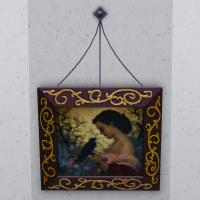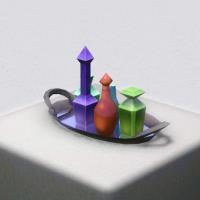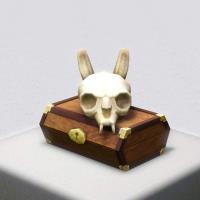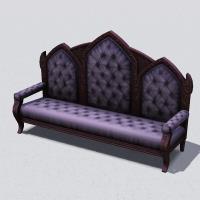 ---
Item name: HappyValentineSet
Description: Love is in the air with this decorative collection that may put your Sims in the "mood"?
Includes the following items:
Baylee the Bunny Cupid (painting/poster)
Bryan the Valentine Bear (stuffed animal)
Love in Darkness (Painting/Poster)
Love to the Fourth Power (Collage Painting)
Overjoyed with Love (painting/Poster)
Statue of Cupid in Flight (Statue)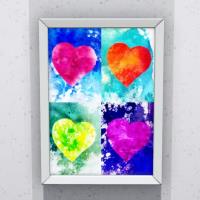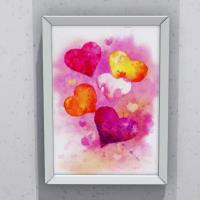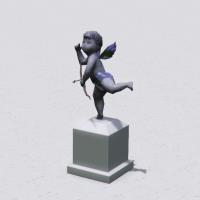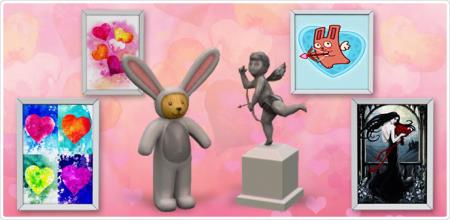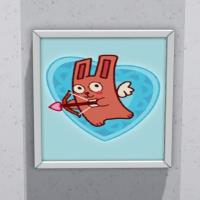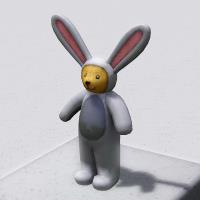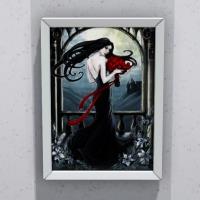 ---
Item name: HotBeverageMachineModern
Description: Need a good, hot cup of "get your Sim started in the morning"? The Perfecto Presto makes a range of drinks that can give your Sim an energy boost… as well as a bladder boost.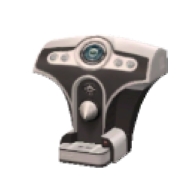 ---
Item name: LightingCeilingNewOrleansFan
Description: The Banquett Fan Light will give any room that touch of "The Big Easy". The particular style would be great for an Island or Castaway themed game or designing various house/community Lots based on New Orleans.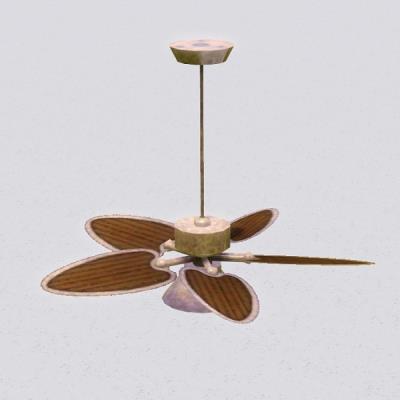 ---
Item name: lightingTableNoveauModernAsian
Description: Bring a touch or the East with the decorative and sophistication of the Sassy Fusion Table lamp and your Sim will be the talk of the town.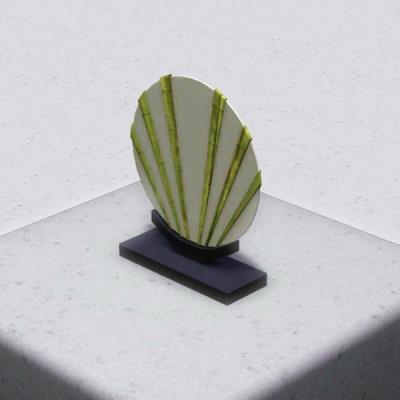 ---
Item name: loveseatVegasLips (Lips of Loveseat)
Description: This exotic looking loveseat is part of the Dr. Pepper items free from EA. Place it in your retro home for a new look.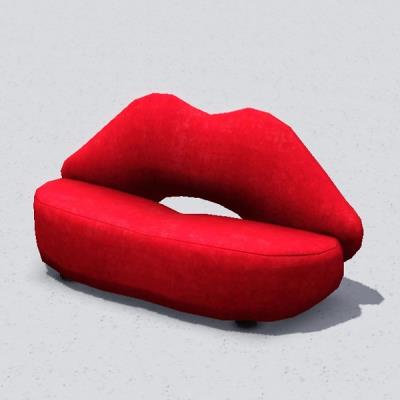 ---
Item name: loveseatVegasRetro (The Time Passé Lounge)
Description: Want to have a cool lounge chair for your home. This loveseat looks like a retro car. Add it to your home to put in a little style.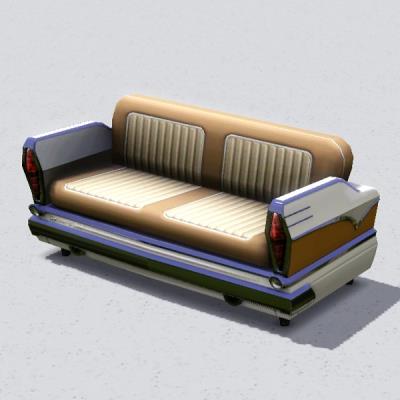 ---
Item name: LunarNewYearSet (Lunar New Year – Year of the Tiger)
Description: Lunar New Year – Year of the Tiger contains 5 unique items to celebrate the Chinese New Year. The Xing the Lunar Year Tiger and Huan-Ye Panda Doll are cute for your child's room. The decorations: Lunar Year Poster, Kumquats of Prosperity and Lunar Year Candy Box are perfect for you home.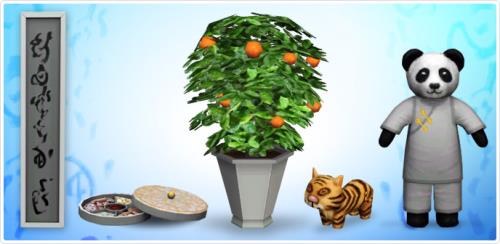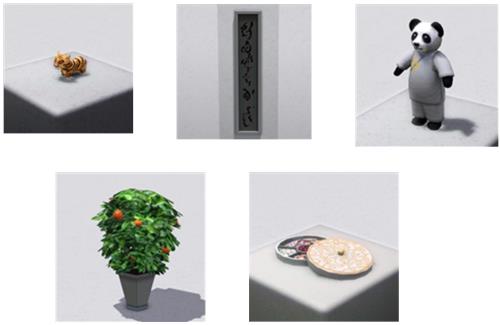 ---
Item name: NewOrleansSet (Old Town Starter Kit)
Description: This set shows the architecture and style of New Orleans. Use these 9 items to design a home worthy of Bourbon Street.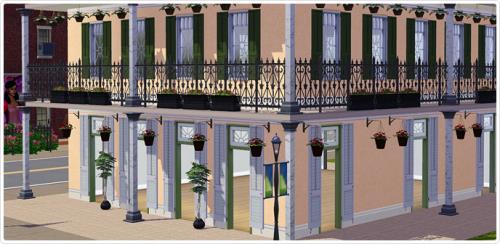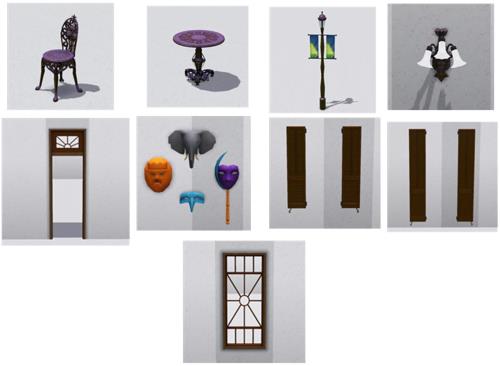 ---
Item name: SantaHat_Fullset (Sims Santas)
Description: Male and Female Santa hats to help celebrate Christmas in your Sims home.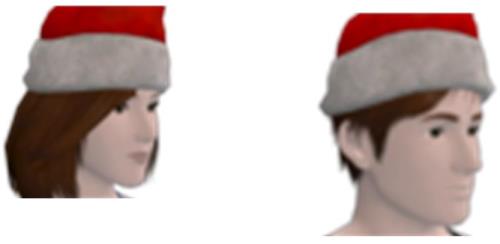 ---
Item name: SculptureFloorPlantPottedDragon2x1 (Giant Bonsai Tree)
Description: This exceptional Bonsai is perfect for your Sims Japanese inspired home.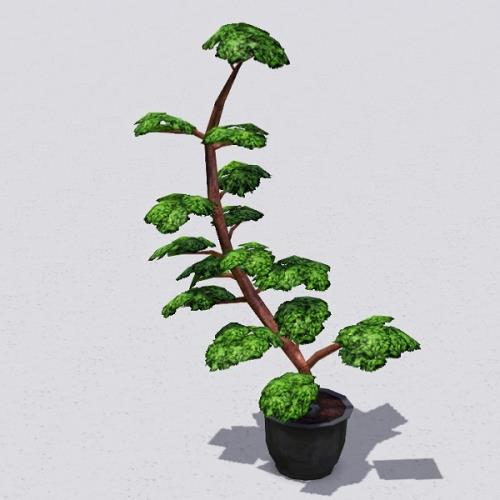 ---
Item name: SculpturePartitionShojiScreenModernAsian2x1 (Commanding Shoji Screen)
Description: Put a patrician between you and the other Sims in your home. This Japanese inspired screen will not only decorate your home but also protect your privacy.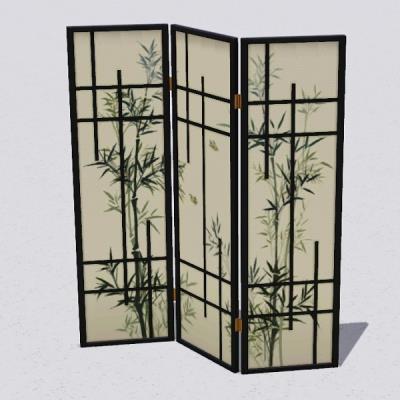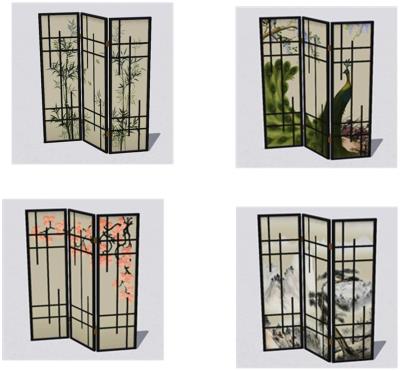 ---
Item name: sculptureWallVegasNeonSign (Lagomorph in Neon)
Description: Light up your room with this Lagomorph Neon sign. Totally recordable, and full of fun.