On this page you'll find all items that are part of the The Sims 3 January 2011 Store Updates.
Click on the download button to start downloading the compressed .RAR file containing all Store Updates items from this month. You can open the downloaded .RAR file using WinRAR (download WinRAR HERE). Select all the files in the .RAR file and drag and drop them to folder on your computer. After that just double-click the .Sims3Pack file you want to install, and it'll

automatically open your The Sims 3 Launcher and install the item. If you want to install a lot of .Sims3Pack items at once, copy them all to (My) Documents\Electronic Arts\The Sims 3\Downloads   , manually open the The Sims 3 Launcher and navigate to the "Downloads" tab. Finally select all the items that you want to install and click on "Install". It will then install all the .Sims3Pack items at once.
Items in this month's Store Updates
---
Item name: KidsJammiesCASSet (Luxe Kidswear)
Description: Who says your kids can't be fashionable AND comfortable while they sleep? Snuggly adorableness guaranteed!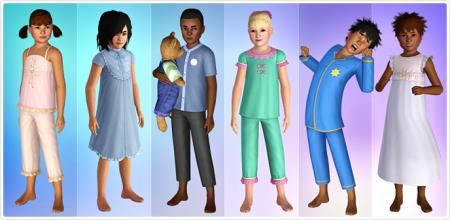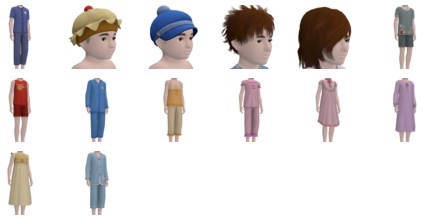 ---
Item name: AncientGreekset (Muse Luxury Set)
Description: Make your home worthy of the gods with this ancient greek themed set. You'll be the envy of all Olympus!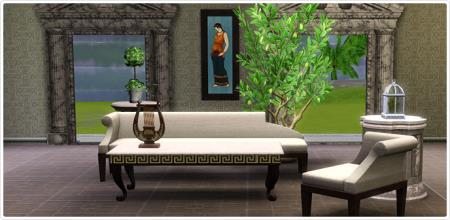 ---
Item name: Curiousset (Through the Spy Glass)
Description: Let yourself fall through the rabbit hole with this whimsical set! Wether you're expecting the Queen of Hearts to pay a visit or just lounging around on your own, this set will give your home a unique charm.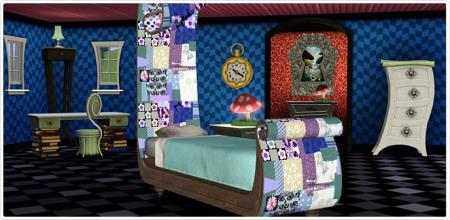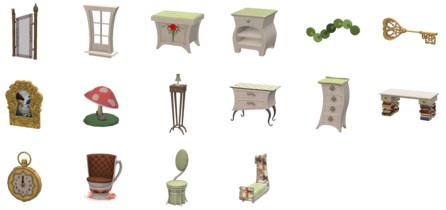 ---
Item name: T-Mobile Hoops Pack
Description: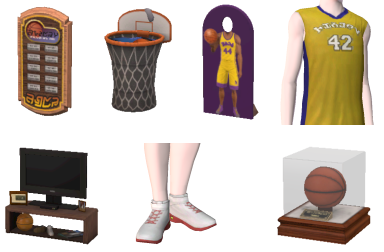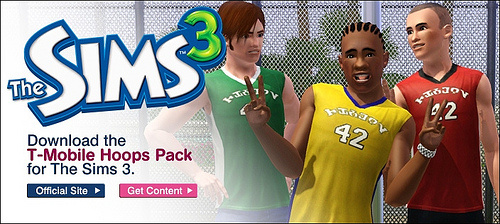 includes the following items:
sculptureWallChampionsTMobile (Commemorative Plaque)
With this cool wall plaque, you'll never loose track of who beat who!

hamperHoopTMobile (Sim City Simmer Hoop Hamper)
Perfect for your room, living room, hallway, garage, anywhere! Let your love for sports show!

sculptureStandeeBasketballTMobile (Sim City Simmer Sports Standee)
Now you can have the looks of an athlete without the heavy workout!

amTopTMOBILEBasketballJersey (Sport Jersey)
Work out in style and show off your hard-earned muscles with this awesome jersey.

amShoesTMOBILEBasketballStrap (Sports Shoes)
Make your friends jealous with these cool, sporty shoes.

tvBasketballTMobile (Sports Fan Television)
Love sports? Love spending all your days watching games? Well, then this is the TV for you!

sculptureTrophyBasketballTmobile (Trophy Basketball)
Brag about your superior basketball skills to your friends, family and significant sim with this cool trophy.

---
Item name: YearofRabbit11set (Year of the Rabbit)
Description: Celebrate the Year of the Rabbit in your home and have good luck throughout the year! (Note: Good luck not included)