On this page you'll find all items that are part of the The Sims 3 April 2011 Store Updates.
Click on the download button to start downloading the compressed .RAR file containing all Store Updates items from this month. You can open the downloaded .RAR file using WinRAR (download WinRAR HERE). Select all the files in the .RAR file and drag and drop them to folder on your computer. After that just double-click the .Sims3Pack file you want to install, and it'll

automatically open your The Sims 3 Launcher and install the item. If you want to install a lot of .Sims3Pack items at once, copy them all to (My) Documents\Electronic Arts\The Sims 3\Downloads   , manually open the The Sims 3 Launcher and navigate to the "Downloads" tab. Finally select all the items that you want to install and click on "Install". It will then install all the .Sims3Pack items at once.
Items in this month's Store Updates
---
Item name: FairyFolkNurserySet (Sweet Escape Nursery set)
Description: Your baby is coming and you have an empty room with no idea where to begin, try this "Sweet
Escape Nursery set" to create a peaceful, and comfortable nursery.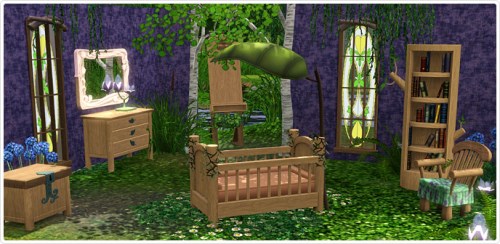 ---
Item name: FrontierKitDiningSet (Frontier Kit Dining Set)
Description: Lot of your life happens in the kitchen, so why don't give the atmosphere a little bit of freshness of the mountain with the "Frontier Finds Kitchen and Dining" set.

---
Item name: Harajuku2Set (Street Couture)
Description: Get your Sims a little bit crazy and funky in this cute street wear.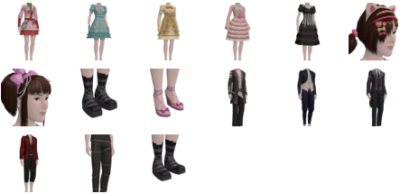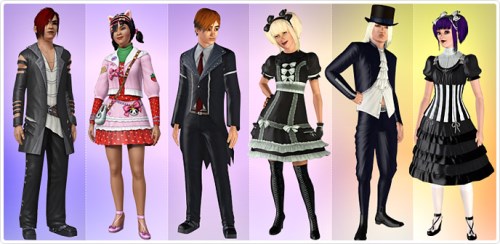 ---
Item name: KidsRock160SPSet (Kids Rock Set)
Description: A Small gift to joy your little artist with his passion.