On this page you'll find all items that are part of the The Sims 3 December 2010 Store Updates.
Click on the download button to start downloading the compressed .RAR file containing all Store Updates items from this month. You can open the downloaded .RAR file using WinRAR (download WinRAR HERE). Select all the files in the .RAR file and drag and drop them to folder on your computer. After that just double-click the .Sims3Pack file you want to install, and it'll

automatically open your The Sims 3 Launcher and install the item. If you want to install a lot of .Sims3Pack items at once, copy them all to (My) Documents\Electronic Arts\The Sims 3\Downloads   , manually open the The Sims 3 Launcher and navigate to the "Downloads" tab. Finally select all the items that you want to install and click on "Install". It will then install all the .Sims3Pack items at once.
Items in this month's Store Updates
---
Item name: 8000SimpointBundle1117Set.sims3pack
Description: N/A
---
Item name: afBodyDressCocktailTmobile
Description: This dress will make your Sims shine like a star.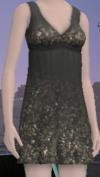 ---
Item name: afTopFootballJerseyDrPepper
Description: A Foot ball Jersey Dr Pepper Top for your female Sims.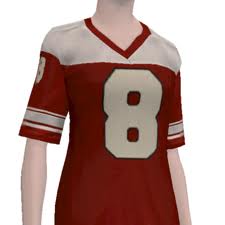 ---
Item name: amCostumeMakeupDrPepFootBall
Description: Your Sims will love the Dr Pepper Foot Ball Costume Makeup.

---
Item name: amTopFootballJerseyDrPepper
Description: A Foot ball Jersey Dr Pepper Top for your male Sims.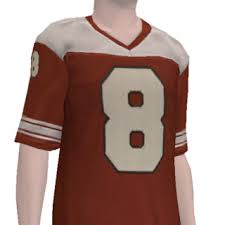 ---
Item name: amTopTMOBILETeeGuitarBirds
Description: T MOBILE Tee Guitar Birds top is a great gift for you Sims to make a good makeover.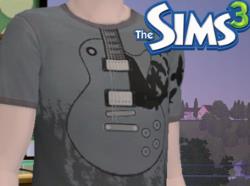 ---
Item name: barModernTMobile
Description: This modern bar will definitely make the difference in your modern style home.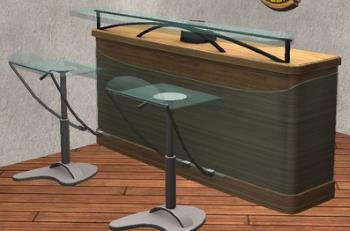 ---
Item name: barstoolModernTMobile2x1
Description: Complete the modernity with this bar chair.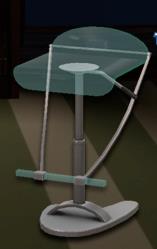 ---
Item name: BoudoirFullSet
Description: The set is the perfection in the intimate life Sims; with all the items included your Sims will enjoy the chic romance.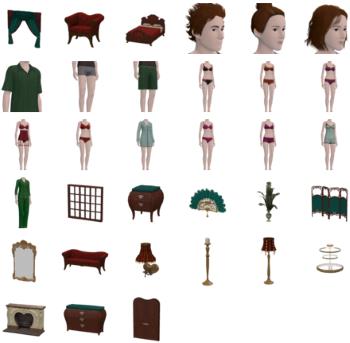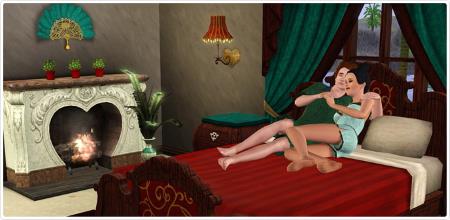 ---
Item name: chairLivingModernTMobile
Description: A very stylish chair for your home.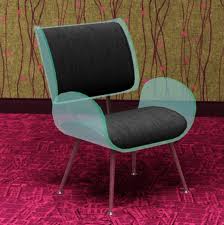 ---
Item name: cuTopFootballJerseyDrPepper
Description: N/A
---
Item name: WoodlandSet (Frontier Finds)
Description: Relive your GrandSims glory days with this rustic set of country living. Watch out for exposed nails!

Includes the following items:
Desert Designs Coffee Table
A beautiful addition to any desert dwelling home, this coffee table made by Desert Designs Inc will proudly shout that it's never too hot for coffee. Pair with the Desert Designs sofa to complete the look.
Desert Designs Sofa
Made by the much revered Desert Designs Inc, this sofa comes with an authentic Native Simlish blanket. This sofa brings a much needed down to earth approach to your Sims' home.
Cast Iron Skillet Wall Sculpture
A beautiful Cast Iron Skillet made by the Iron Skillet company. Whether it's hanging on your wall or baking up some cornbread, this skillet will never let you down. Warning: Actual use of this skillet may damage decorative stencil.
Tree Saw Wall Sculpture
This 4 foot Scythian Blade is hand-sharpened and ready for the toughest of jobs. Whether it's firewood or a new timber frame, you can trust Scythian Saw to get the job done!
Rough Rodeo Table Sculpture
Yee-haw! Looks like this horse was a real arm-jerker. Based on the famous rodeo horse Freight Trained and his rider Slick Steven. No animals were hurt in the making of this sculpture.
Full Force Firewood
What could go better with fire then a large metal basket of firewood? Basket is included at no extra charge. Now that's a deal!
Wicker Is Love Loveseat
Another beautiful design by renowned furniture designer Silva Thicket. According to her public relations team, she harvested all the reeds woven into this loveseat herself.
River Rock Fireplace
This ain't your grandpappy's mantle! Made from beautiful old growth river rocks, this fireplace really tries to imply you have authentic rustic roots.
Repurposed Computer Desk
Designed by the famous Silva Thicket, this beautiful, elegant and structurally sound desk will really brighten up your room. Made from 100% recycled wood.
Bearly On Time Clock
This clock is cute, but it's always bearly on time.
Weezul's Wicker Chair
Wicker! Synonymous with comfort and beauty. The tree was actually grown in the shape of a chair before being cut down and delivered to your Sims' home. Now that's efficiency.
Woodland Wear Bookshelf
We at It's Wood Inc. pride ourselves on our "Could have done it yourself" style! Impress your neighbors with a witty DIY story. We promise we won't tell.
---
Item name: sculptureCoolerDrPepper (Frosty Caddy)
Description: N/A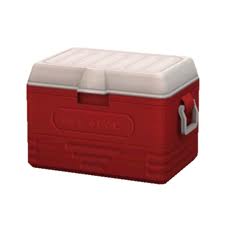 ---
Item name: NewYear11Set (Happy New Year '11)
Description: Celebrate the New Year as only the Sims can with this special New Year's party set!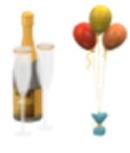 Includes the following items:
New Year's Nectar
It is said this special nectar can only be made on New Year's Eve, making it one of the rarest of all beverages.
Make sure you're the toast of the town by having this unique drink on hand at your New Year's party!
New Year's Balloons
What is the New Year without balloons? Not as good as a New Year with balloons, that's for certain!
Make sure your New Year's party fulfills its potential with these balloons!