On this page you'll find all items that are part of the The Sims 3 August 2010 Store Updates.
Click on the download button to start downloading the compressed .RAR file containing all Store Updates items from this month. You can open the downloaded .RAR file using WinRAR (download WinRAR HERE). Select all the files in the .RAR file and drag and drop them to folder on your computer. After that just double-click the .Sims3Pack file you want to install, and it'll

automatically open your The Sims 3 Launcher and install the item. If you want to install a lot of .Sims3Pack items at once, copy them all to (My) Documents\Electronic Arts\The Sims 3\Downloads   , manually open the The Sims 3 Launcher and navigate to the "Downloads" tab. Finally select all the items that you want to install and click on "Install". It will then install all the .Sims3Pack items at once.
Items in this month's Store Updates
---
Item name: amTopCasualCowboy (Button-up Buckaroo)
Description: Go casual cowboy with this cool shirt!

---
Item name: afBottomJeansSkinnyAcidWash (Dissolving Denim)
Description: Go rocker casual with these sexy jeans.

---
Item name: stereoDockTMobile (Dock the DJ)
Description: Let the music follow you everywhere with this cool mini stereo! Take it to the beach, to the backyard grill party, to your friends house, anywhere!

---
Item name: ETC
Description: Random items from the Dr.Pepper promotion in Aug. 2010 and from T-mobile.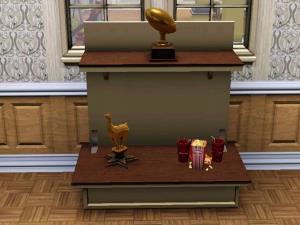 ---
Item name: culptureWallGoldenRecordDrPepper (Golden Record)
Description: Impress your friends with this wall-mounted golden record. They don't need to know it's not yours!

---
Item name: HauteHipSet (Haute Hip Set)
Description: Contemporary, cool and chic furniture adorned with sophisticated details. This set is bound to make an impression.
Includes the following items:
Haute Hip Double Bed
This impressive Haute Hip Double Bed features a quilted headboard and matching gootboard, along with clean, crisp sides.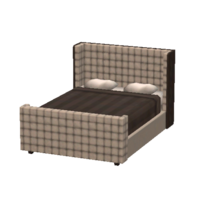 Haute Hip Bookshelf
What better way to display your most treasured books and trinkets than with this sophisticated and one of a kind bookshelf?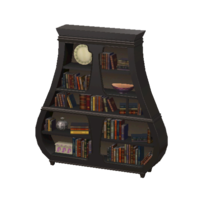 Haute Hip Dining Chair
This is the lovley accompanying dining chair that coridinates with the rest of your Haute Hip decor.
Haute Wall Clock
No one can deny that this distinctive standing wall clock is a more hip version of the traditional Grandfather clock of years past.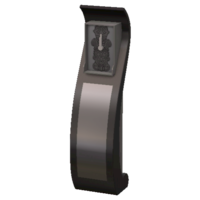 Haute Hip Curtain Collection V.1
Clean crisp lines are the key to this beautiful, yeet simple Roman
Shade window covering.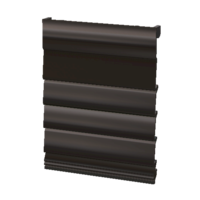 Haute Hip Curtain Collection V.2
Just like the single Roman Shade window covering,
only twice the delight.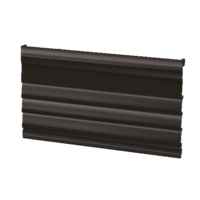 The Haute Dresser
Keeping with the same damask-like design as the End Tables, This wonderfully crafted dresser is quite the beauty.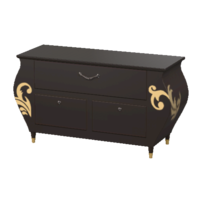 The Haute Tall Dresser
This magnificent dresser features four attractive and spacious
drawers that will look stunning in any bedroom.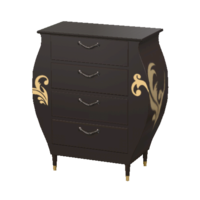 Haute Hip Ceiling Light
Brighten up your room with swirling shades of light cascading down from the ceiling. This gorgeous glass light fixture will be the center of attention.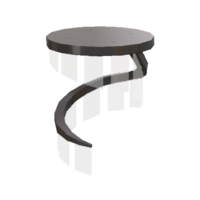 Haute Hip Wall Light
Light shines through this elegant wall light fixture like shards of glass. A stunning eye-catcher indeed.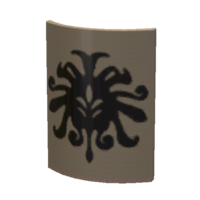 Haute Wall Lamp
Enhance any area of the room with this charming, one-of-a-kind ornamental lighting fixture on the wall.
Haute Hip Wall Tree Light
Not only is this picturesque tree a beautiful work of art, but its bright blossoms also emit splashes of light to brighten up any room in the house.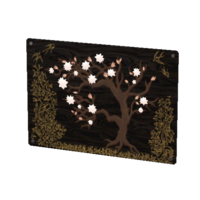 Lovely Wall Mirror
This impressive heart-shaped mirror is adorned with stylish accents and a dagger in the middle. Could this be a representation of the thin line between love and hate?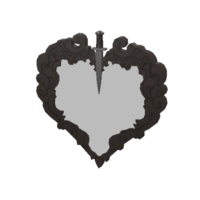 Haute Hip Floral Painting
This pretty floral painting is sure to attract the attention of anyone who lays eyes on it. What better way to complement the exquisite furniture in this collection.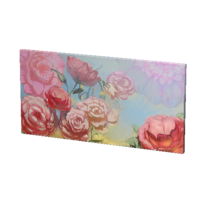 Haute Hip Panther Sculpture
Beware! This sleek and surreptitious panther sculpture might have your guests mistaken it for the real thing!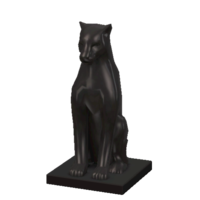 Haute Hip Sofa
With its chic design and striking quilted cushion back, this sofa is so unique, your guests will want to sit on it as soon as they see it.
Haute Hip End Table
This fine-looking end table is creatively decorated with a damask-like texture that is sure to bring some class into the room.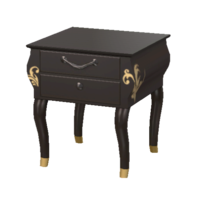 Haute Hip Window Collection V.1
While most of the furniture in this collection boasts classy curves, this window contrasts with sharp, straight sides.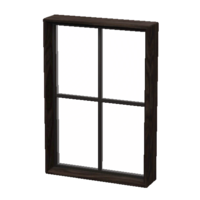 Haute Hip Window Collection V.2
Similar to the single window, these two windows boast sharp, straight sides in contrast to the curves of the Haute Hip collection's furniture.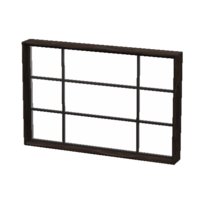 ---
Item name: afTopShirtTeeConcert (I <3 Music Tee)
Description: Show your love for music with this awesome tee!

---
Item name: amTopShirtTeeConcert (I <3 Music Tee)
Description: Show your love for music with this awesome tee!

---
Item name: amShoesMidLowFlatRoundRockLogo (Kool Kicks)
Description: Who cares about being clean? These dirty and cool sneakers will make you the envy of all your rocker friends!

---
Item name: Livenationpainting2 (Live Nation Painting 2)
Description: In the launcher it really says "Shakira Poster" which is exactly what it is. It was a free download, but then it was pulled due to it belonging to the "Shakira Live Nation Pack". It features a glowing wet Shakira submerged halfway into an ocean or other source of freezing cold water on a blustery day with her hair in front of her eyes.  She is wearing a delightfully purple corset and there might be a boat in the distance to the right of her. The most attractive feature is that you can't tell it is Shakira at all so your Sims will never know your secret shame.
---
Item name: afBodyGownEveningTwist (Lovely Evening Gown)
Description: Let the glamour out with this classic evening gown.

---
Item name: chairDiningTheaterDrPepper (Movie Lover's Chair)
Description: Put your feet up, pop some popcorn and enjoy the movie with this special chair!

---
Item name: afHairDrPepUpdoSophisticated (Not Just a Ponytail)
Description: This isn't just any ponytail. This is a classy, hip ponytail perfect for any occasion!

---
Item name: Provence Store Set
Description: Add a little of the French countryside to your home. Each piece has been
hand selected for its beauty and craftmanship. French "Provence" store set is a lovely sixteen item bundle that includes
several countryside flavored pieces to make your kitchen and dining room shine with elegance.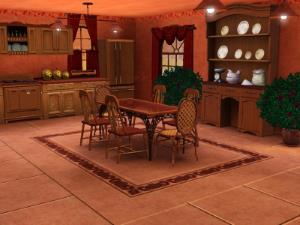 Includes the following items:
Chair al Fresco
Sit back and enjoy a glass of nectar with friends.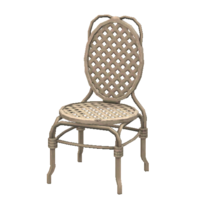 Country Carved Dining Chair
The handlework done on this chair isn't overbearing, but it's elegant enough to make you forget you're just dining at home instead of a four star bistro.
Moelleux Living Chair
Sink yourself into this chair and curl up with your favorite book.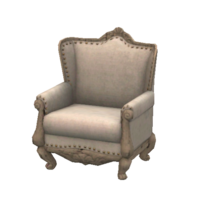 Hillside Dusk Lamp
Let this lamp provide just enough light after watching the sun set over the countryside hills.
Country Carved Tableware Cabinet
Break out the fine chinaware to impress guests! If the tableware doesn't impress your friends, the craftsmanship of the cabinet will.
Foyer Frills
With the intricate carvings, this table needs no more then one decorative object on
its surface.That is, unless your Sim loves clutter.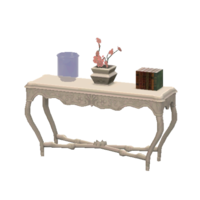 Pails in Comparison
From drawing water from a well, hand washing, or storing produce.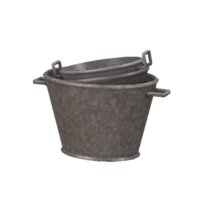 Rustic Loaf Box
If you can actually resist eating fresh-baked bread from the oven, keep the loaf in here.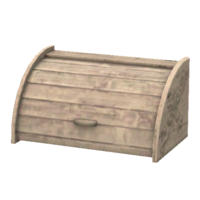 Rustic Hanging Basket
Farm-fresh produce and herbs never looked tastier in this handy basket.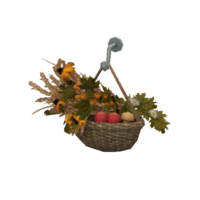 Pastoral Reflections
Whether you;re hosting a soiree or heading into town to hit the markets, don't forget to gussy up!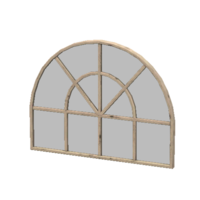 Pastoral Practical Kitchen Shelf
Everything you need to prepare countryside cuisine is always within reach. Much more practical then many things high-tech!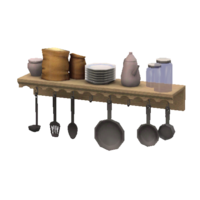 Pump-less Waterwork Sink
Just because you're out in the country doesn't mean you have to rough it and not have running water!
Moelleux Sofa with Carved Apron
Take a load off after you walk through the cobblestone streets. While it seats more then one, you might want to steal the whole sofa for yourself.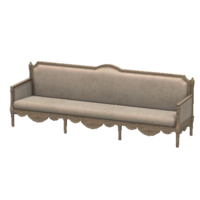 Pastoral Perfection Stove
Even making mac and cheese will feel like you're preparing a gourmet meal with this stove.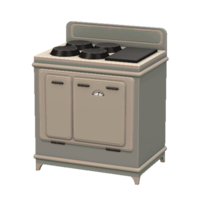 Country Carved Coffee Table
This sturdy and stylish table has seen many generations, but very few scuffles.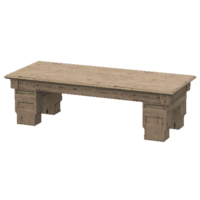 Surface al Fresco
For dinning al fresco, enjoying a glass if nectar, or working if you're a workaholic.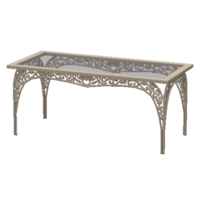 ---
Item name: Pushin' Pedals' Set
Description: Now your cyclist Sims can cruise around town in new and unique bikes.
The set includes matching bike racks for safe keeping, because you never
know when kleptomaniac Sims will be lurking around the corner.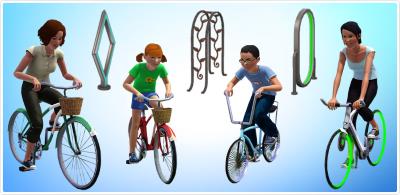 Includes the following items:
Old Skool Lowrider
Lean back, put your hands up on the ape-hangers, and let your chromed multi-spoke wheels shine. Custom parts, trim, and personal style required.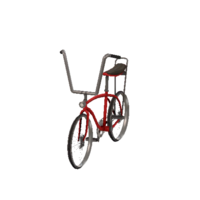 Old Skool Lowrider Child
Your little brother or sister can express style too with the smaller version of the Old Skool.
Smooth Cruise
The Smooth Cruise ensures a comfortable experience with its faux Llama leather saddle, and classic handlebar placement. Bring home goodies from your trip to the local farmer's market in the front mounted basket, or take a ride along the beach on a perfect lazy weekend!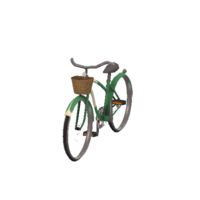 Smooth Cruise jr
For many, The Smooth Cruise was their first bicycle; memories of mom and dad pushing them down the street….the moment of epiphany at the realization that their parents had let go and they were riding on their own… letting your friends  ride on the handlebars… racing to your friend's (or sweetheart's) house. Let the tradition continue with the kid version of this classic bicycle.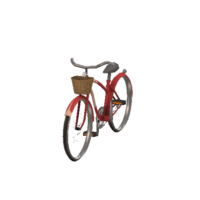 The 390
High Design and functionality are brought together to form Rhodatron Industries' elite bike, the 390. The lights around the rims not only look amazing, but act as a safety measure for night riding, and are powered by simply riding the bicycle. Besides being lightweight, the self-cleaning frame keeps the bicycle at peak visual exhilaration; the enamel never fades or scratches. The seat also features heating and cooling to keep your tush comfortable as you conquer the urban landscape!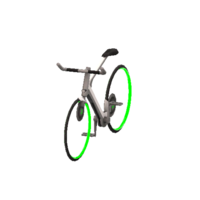 The 390 jr
Don't pretend to be hyper-cycling on sci-fi virtual reality dual-wheel vehicles with your friends! Live it! Rhodatron Industries brings the 390 experience in a smaller form factor, so kids can wow their pals with LASERS circling their bicycle rims!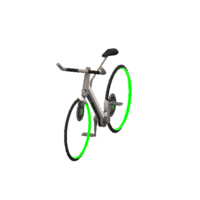 No Frills Bike Rack
No Frills. Simple. And it works!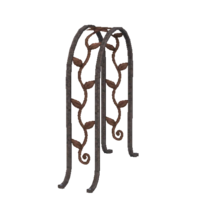 Laserlock
The LaserLock bike rack fits perfectly in home or-urban environments, providing security for your bike with visual appeal.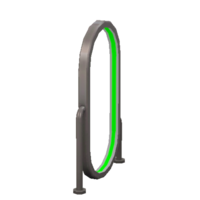 Magnahold
Patented Magnahold technology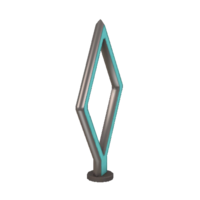 ---
Item name: stereoRetroRecordTMobile (Retro Record Player)
Description: Get the groove on with this classic record player. Perfect to impress your date over a glass of wine!

---
Item name: Romanza Bridal Party CAS Set
Description: A wedding isn't complete without family and friends. Dress them up in ceremonial frills with this bridal party set. A dream set for those who only dreamed of getting married someday, simple to stylish clothing for both parties and even some for the little ones who will one day be devastated when their parents divorce. :')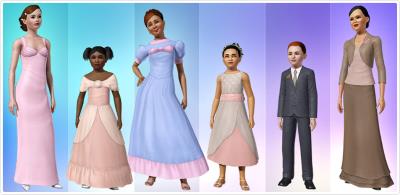 Includes the following items:
Fair and Flowing
A gown elegant enough to *almost* compete with the bride.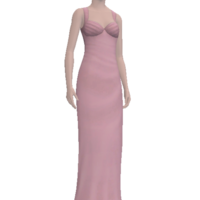 Never the Bride
It's one of the simplest ways to keep all eyes on the bride. Or is it?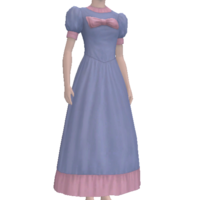 A Test of Friendship
A true bridesmaid tackles all bridal obstacles. Will you and the bride still be best friends after she makes you wear this?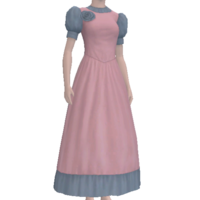 Gown-In-Law
Whether she's your mom or your mother-in-law to be, looking upon anyone with disdain couldn't be any more chic in this get-up!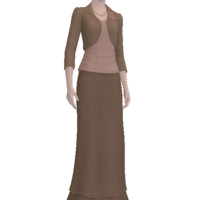 Blossom Twist
You'll fit right in with the pixies and butterflies with this do. Perfect for outdoor special occasions.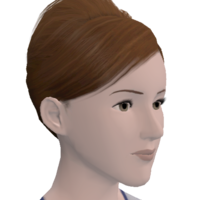 Labyrinth Twists
Light on the accessories, heavy on the glam. No need for extra frills with the sharp turns and twists in these locks!
Missy O
Don these light and bouncy curls as if you were riding on cloud 9.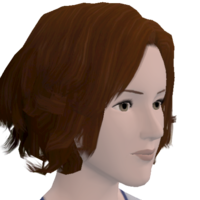 Slight Scuffle
Just the right amount of that bed-head scuffle so you don't look too stuffy in formal get-ups.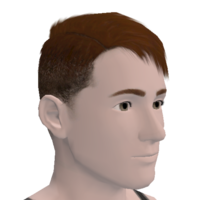 Like a Princess
Don't forget to whisper to your neighbors sitting in the pew about how precious the flower girl looks in this cute dress!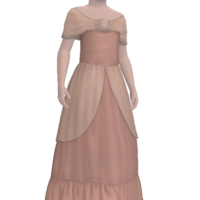 Lil' Sophisticate with Bow
For flower girls who want to look a little more sophisticated while skipping down the aisle.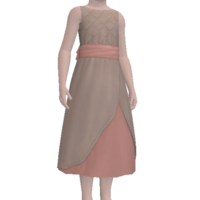 Pixie Blossom Crown
She's just a pair of wings away from looking just like a pixie.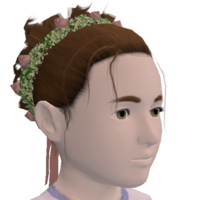 Little Gentleman
He'd probably rather play ball, but at least he looks adorable fidgeting uncomfortably in his suit.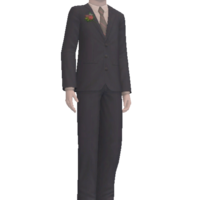 Slicked
Cowlicks have no place in this hairstyle.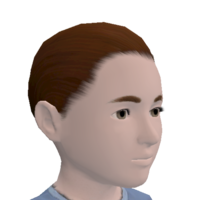 Say "Aww!"
She's too young to hold a basket of flowers, but cute enough to crawl and tumble down the aisle to amuse the guests in this fluffy dress.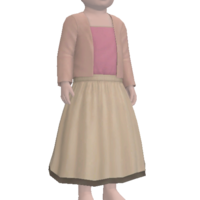 Pixie Bow
She can crawl and tumble all day and this cute bow won't budge!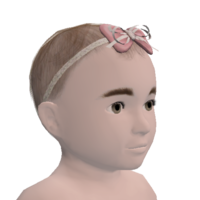 Tot-sized 3 piece
Take a picture of your little tot before he drools all over the tie! If he gets too squirmy during the wedding ceremony, blow a quick raspberry on his belly.
Fair and Flowing Teen
It's comfy at it is gorgeous. Thank goodness the bride was this generous!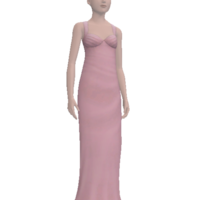 Dashingly Dapper
How dapper will he look in this suit? Very.
---
Item name: amTopShirtTeeSpeakerHead (Speaker Head)
Description: Let your love for music and ol' rock and rol show with this tee.

---
Item name: sculptureWallDivaStar (Star Gazer)
Description: Decorate your at-home music studio or your garage band hangout with this prized music star!

---
Item name: sculptureWallFramedAutographDrPepper (Starlet's Autograph)
Description: Show your love for that special celebrity sim you met at a concert last summer with this framed autograph!
---
Item name: sculptureWallSportsJerseyDrPepper (The Prized Jersey)
Description: Make your friends green with envy at the sight of this original sports jersey.

---
Item name: SimlishSet (Weba Yayfoo!)
Description: Show your Sim pride and give tribute to the Simlish language with this set!
---
Item name: afTopShirtTeeCatScratch (WikiWikiWiki)
Description: Let the DJ in you out with this cute, cat-themed tee.