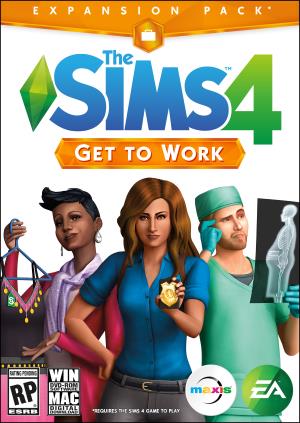 Get to Work

is the first official expansion pack for The Sims 4! 
Official game description:
"In The Sims 4 Get to Work, you can take control of your Sims' every action while they're on the job and determine whether they spend their days saving lives as a daring doctor, solving crimes as a fearless detective, crafting inventions as an eccentric scientist, or becoming a simoleonaire by creating their own retail business.
But that's not all you can do! We've gathered together a list of eight things that make the expansion pack stand out. Here are just a few of the amazing things you can do in The Sims 4 Get to Work."
Games4theworld has released a torrent for this new Get to Work expansion pack. Download it now from our official downloads list HERE.
Have fun and please let us know if you need any kind of assistance!