On this page you'll find all items that are part of the The Sims 3 November 2010 Store Updates.
Click on the download button to start downloading the compressed .RAR file containing all Store Updates items from this month. You can open the downloaded .RAR file using WinRAR (download WinRAR HERE). Select all the files in the .RAR file and drag and drop them to folder on your computer. After that just double-click the .Sims3Pack file you want to install, and it'll

automatically open your The Sims 3 Launcher and install the item. If you want to install a lot of .Sims3Pack items at once, copy them all to (My) Documents\Electronic Arts\The Sims 3\Downloads   , manually open the The Sims 3 Launcher and navigate to the "Downloads" tab. Finally select all the items that you want to install and click on "Install". It will then install all the .Sims3Pack items at once.
Items in this month's Store Updates
---
Item name: AnimalsOutdoorsSet (Animals Abound Playground – Outdoor Fun)
Description: Scamper your way through the fiercely adorable jungle of critters!

Includes the following items:
Wily Wilderness Tower
A clubhouse? A hideaway? A look-out tower? Is a princess locked up there? Gather your friends and your imagination for endless adventures!
Fuzzy Friends Fence
These cute guardians will keep the fun in and the boring out!
Beary Baby Bottom
Critters like posterior-friendly toilet paper too. No rolls less than 3-ply please.
Dreams of Carrots
This bunny's dream has come true! He'll have a carrot supply for life. But it looks like he needs a little help.
Cuddly Critter Couch
When the little ones have spent most of their energy playing, have them take a load off on this cuddlesome couch.
Fuzzy Friends Lamp Post
Afraid that there might be a monster waiting behind a tree? Never fear! Fuzzy paws hold bright lamps to scare away those meanies!
Puffy Pachyderm Slide
Now you can tell your friends you climbed on top of an elephant and slid down its trunk! It wouldn't be a lie, either.
Go Bananas Swingset
How high can you swing? These monkeys challenge you to swing higher than they can!
---
Item name: EP3RetailSET
Description: Pre-order The Sims™ 3 Late Night Expansion Pack today and receive a code to unlock special items. You'll get two additional locations—a dance warehouse and a local dive bar—plus two new hairstyles to get your Sims ready for a night on the town.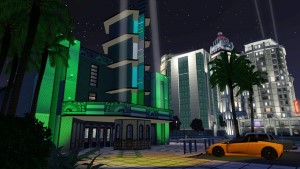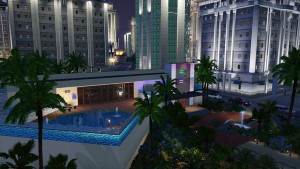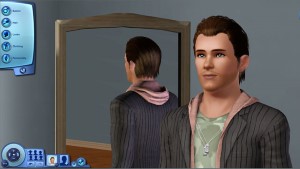 ---
Item name: DivaDivoCASSet (Glitter and Glam + Diva and Divo)
Description: Surround your fabulous self with gorgeous surroundings. Glammed-up fashions and furniture like these will ensure your status as a true Diva.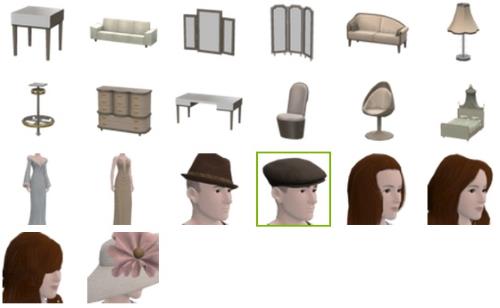 Includes the following items:
All Mine Till The End Table
Some spare surface space for your jewelry, mobile gadgets, makeup, loose Simoleons, car keys, half-filled glasses of sparkling nectar, and all of those portraits of you.
Prima-Sofa
Seats for your guests when you're feeling generous. Or just for you if you prefer to have your audience sit on the floor.
I Love Me Mirror
Rehearse the multiple angles everyone look upon when they see you. Which is your best side? Why, all of them, naturally!
All of Me Mirror
You already know you look good from all angles. Sometimes you just need some reassurance. If only this mirror talked and told you how lovely you were all the time.
Love to Love You Love-lounge
Sure, you can share this seat with others, but where are you going to rest your legs for those glamour poses?
Lovely Luminosity
Lights shouldn't outshine the brightest star in the room.
Starlight Satellite Chandelier
The bright, yet soft, glittering glow of this piece is a satellite that revolves only around you.
Beauteous Baroness Bureau
Don't be silly, this hardly covers a quarter of your wardrobe. But it doesn't hurt to be modest.
Tell others this is where the clothes that couldn't fit in your expansive closet go.
It's All You Vanity Desk
Any writing you do on this surface will likely involve many autographs for your adoring admirers.
O.M.G. Chair
Oh. My. Gosh. This chair rules.
Crescent Mooned Vanity Chair
Sit and gussy up. Sit and enjoy a glass of nectar. Or sit and enjoy a bit of both with style.
Regal Repose
Cloud-like pillows and lush comforters on a luxurious mattress – only you are at the center of this bed's universe.
Faux Faux Fabulous
In your own right, you ARE the queen, but sometimes some people need reminders.
Sejal The Enchantress
A proper enchantress doesn't reveal everything – just enough to make you stare. This once belonged to none other than Sejal herself.
The V.I.P.
How you wear a hat is an art in itself. With a slight tilt of the hat and a confident grin – you'll get past the velvet rope effortlessly.
Play it Cool
Doesn't it feel great when strangers know who you are? Just nod and smile.
Stunning Starlet
Bejeweled crowns are great, but no amount of diamonds and pearls can compete with exquisite hair.
Just Divine
Heavy is the head that wears this fabulous hair.
Viva Voluminous
Big, bouncy, luscious locks to match the size of your ego – of course, we mean to match the breadth of your fabulousness.
Mistress Mysterium
Wide-brimmed modesty for your audience who can't handle intense levels of glamour.
---
Item name: HolidayGifts10Set (Happy Holiday Presents)
Description: Happy Holidays! What's better than giving gifts? Getting them!

Includes the following items:
Kinnara Candle Holder
The Kinnara Table Candle holder is the perfect choice for those looking to celebrate Kwanzaa.
Included are seven candles which symbolize the principles of Kwanzaa. This beautifully handcrafted candle holder is sure to bring much joy to your home.
Menorah Candle Holder
This fine crafted Menorah will surely bring the spirit of Hanukkah into your home as a candle is lit each of the eight consecutive nights.
Mochi's Doggie Present
The Winter holidays are all about family and thinking of others, including our beloved pets. There is no better gift than a Mochi's Doggie Present for your favorite pooch.
This wonderful present is decorated with a lovely bow and a plush "Mochi the Dog" doll embracing the package.
Winter Wall Garland
Spruce up your wall with this lovely Winter Wall Garland during the holiday season!
Christmas Wall Stockings
What wall or fireplace is complete without these festive Christmas Wall Stockings?
Available in multiple festive colors and designs, no home is complete without these whimsical stockings displayed during the holidays! Hopefully it won't be filled with a lump of coal!
Winter Wall Wreath
The Christmas season is around the corner and no home is complete without this breathtaking Winter Wall Wreath!
Decorated with candy canes, acorns, and a big red ribbon, this fresh smelling wreath will bring holiday cheer into your home.
---
Item name: LaundryFullSet (Loads of Laundry)
Description: Gather your linens, delicates, unmentionables and your favorite detergent – it's laundry time!
Go easy on the soap and make sure someone's lipstick doesn't make it into the washing machine.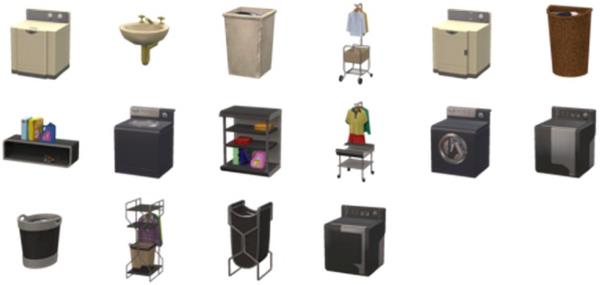 Includes the following items:
Rahul's Josher Washer
This washer won't short out but it will wash your shorts out. Made in "Wash"ington by famous designer Rahul…just Rahul…
Ginchiest Sink
Wash your hands or even your delicates in this swell sink. Compact enough to fit into the smallest of laundry rooms.
Happenin' Hamper
Keep your filthy 50s frocks from the floor by putting them in this hunky-dory hamper. Neat.
Cartsville
Hang your vintage, retro and throwback attire on this handy cart. You don't want these delicate garments to shrink in the dryer.
Dreamy Dryer
This dryer may look like a throwback, but it performs like any modern appliance. It dries like a dream!
Bayside Hamper
No laundry room is complete without your very own stylin' hamper!
Bayside Shelving
The modern curves of this shelf will stylishly organize all of your laundry needs. Detergent and fabric softener included.
Bayside Washer
The spin cycle on this modern washer turns with such force the dirt will just fly off. You almost don't need detergent.
Coastal Cabinet
Keep your laundry essentials organized in style with these Bayside shelves.
Coastal Clothing Cart
Hang your towels, bathing suits and more on this clothing cart. The ocean breeze will dry everything in no time.
Bayside Dryer
With smooth lines and a quiet engine, this Bayside dryer is top of the clothes line.
Ultra Wishy Washer
Think you are too cool to do laundry? Think again. Cleansing clothes in this washer is all the rage, and all the cool kids are doing it.
Ultra Basket Case
Transport your finest fashions to the laundry room with this snazzy basket. The super-grip handles provide sturdy and fashionable ease-of-use.
Showy Shelves
No more excuses. We don't want to hear it. Your laundry room will be organized, it will be clutter free, and it will be chic. Got it?
High-Class Hamper
Keeping your dirty clothes organized has never been so en vogue. All of your designer duds will be well cared for in this ultra hamper.
Ultra Dryer
This high capacity electric dryer can wipe out moisture in record speeds. This dryer is such an energy saver your electricity provider might be paying you!
---
Item name: RedCarpetEP3SET (The Red Carpet Collection)
Description: Style up your lot by hooking yourself up with The Red Carpet Collection. From wall sculptures to search lights you can place on your lot the Red Carpet Collection is here to please. Come and enjoy exclusive in game content that will make your late night a very memorable one.
Includes the following items:
Premiere Searchlight
Attract Sims to your home or business like fireflies when you place the Premiere Searchlight
outside of your home or business. No one will be able to miss that there is a party goin' on!
(Note: this searchlight comes in two versions: one for residential lots, and the other one
for community lots)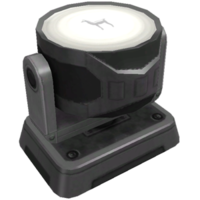 Late Nighter Award
Plunk down the Late Nighter Award on your coffee table and show off that you are the
best partier in town. No club stays open too late and no group is too discordant to keep
you down. Keep the drinks flowing, party animal, the night belongs to you!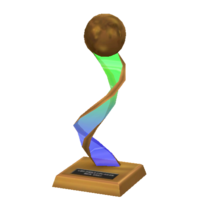 Fame in a Frame
Show off your popularity in the mass media by hanging the Fame in a Frame on your wall.
Your friends and family will know one thing for certain..that Sims everywhere adore you!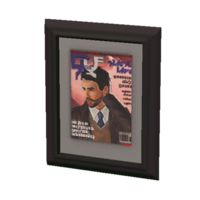 Skyline After Midnight
Some Sims say that the city never sleeps. You won't be able to sleep either when you hang
the Skyline After Midnight on your wall and let the lights of the city burn brightly day and
night in your home.