On this page you'll find all items that are part of the The Sims 3 November 2012 Store Updates.
Click on the download button to start downloading the compressed .RAR file containing all Store Updates items from this month. You can open the downloaded .RAR file using WinRAR (download WinRAR HERE). Select all the files in the .RAR file and drag and drop them to folder on your computer. After that just double-click the .Sims3Pack file you want to install, and it'll

automatically open your The Sims 3 Launcher and install the item. If you want to install a lot of .Sims3Pack items at once, copy them all to (My) Documents\Electronic Arts\The Sims 3\Downloads   , manually open the The Sims 3 Launcher and navigate to the "Downloads" tab. Finally select all the items that you want to install and click on "Install". It will then install all the .Sims3Pack items at once.
Items in this month's Store Updates
---
Item name: FrightfulHairSET (Frightful Hair Set)
Description: This set came out around Halloween and has styles that are fitting a custom. From funky styles to accessories you will love this set.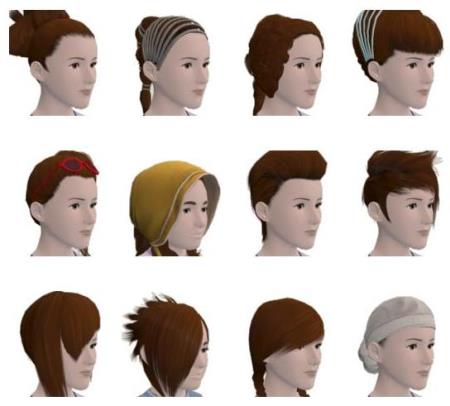 ---
Item name: EP8IceLoungeSET (Ice Lounge Set)
Description: This is the bonus venue included with Sims 3 Seasons Limited Edition. Everything is made of ice. Items are not recolourable.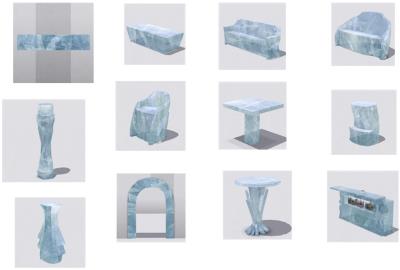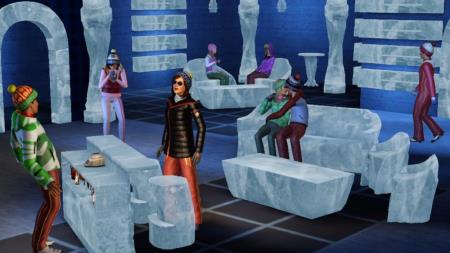 ---
Item name: JapaneseDiningSET (Japanese Inspired Dining)
Description: Create the perfect Japanese restaurant or dining room and put some pizazz into dinner! Impress your guests with the Chun Co. Teppanyaki Grill and give your dining room a refresh with Japanese inspired decor. For a modern, minimalist style and meals that really perform, the Itadakimasu! Japanese Inspired Dining has got you covered!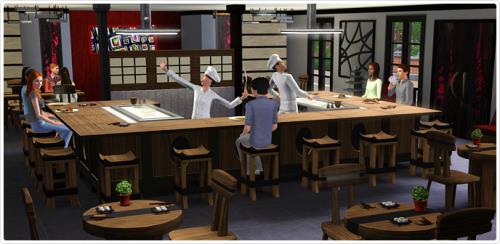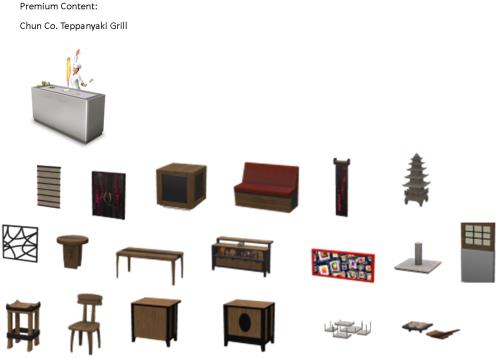 ---
Item name: EP8OriginSET (Trick-or-Treat Costume Pack / Seasons Origin Set)
Description: This set was available if you purchased Sims 3 Seasons from Origin.com. It is two costumes for the Trick or Treat. Shark Costume fits male and female Sims from age child to elder. And you Sims can swim in it. Little Bee is a cute children's costume that fits male and female.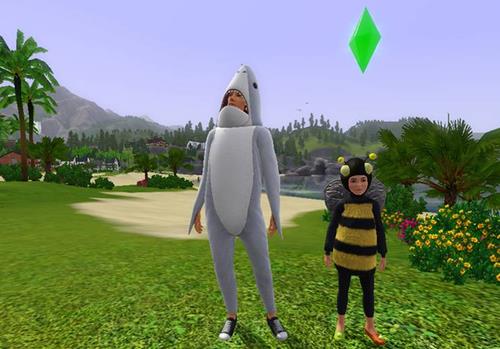 ---
Item name: EP8RegSET (Seasons Registration Set)
Description: This is what you get if you register your Sims 3 Seasons Expansion Pack. It includes 4 season wall decals, one to represent each season.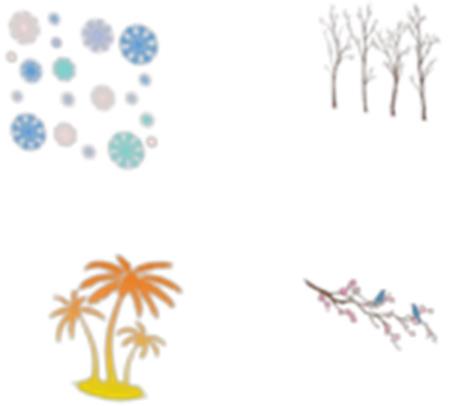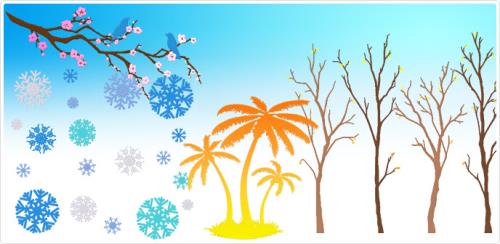 ---
Item name: WaningMoonSET (Waning Moon Set)
Description: This set is great for Thanksgiving or just a southwester style home. It included clothing and, buy and build items.